The
Ayyaswamy
Lab focuses on fundamental and applied research to understand the physics of low temperature plasmas and non-continuum fluid mechanics.
The group's emphasis is on atmospheric pressure microplasmas and uses a combination of computational, theoretical and experimental methods to study various aspects of these systems.
Some of the current activities in the group include:
Microscale gas breakdown
Operating modes in field emission assisted microplasmas
Wave-microplasma interaction
PlasmaFoam module
Rarefied gas dynamics
Microscale Gas Breakdown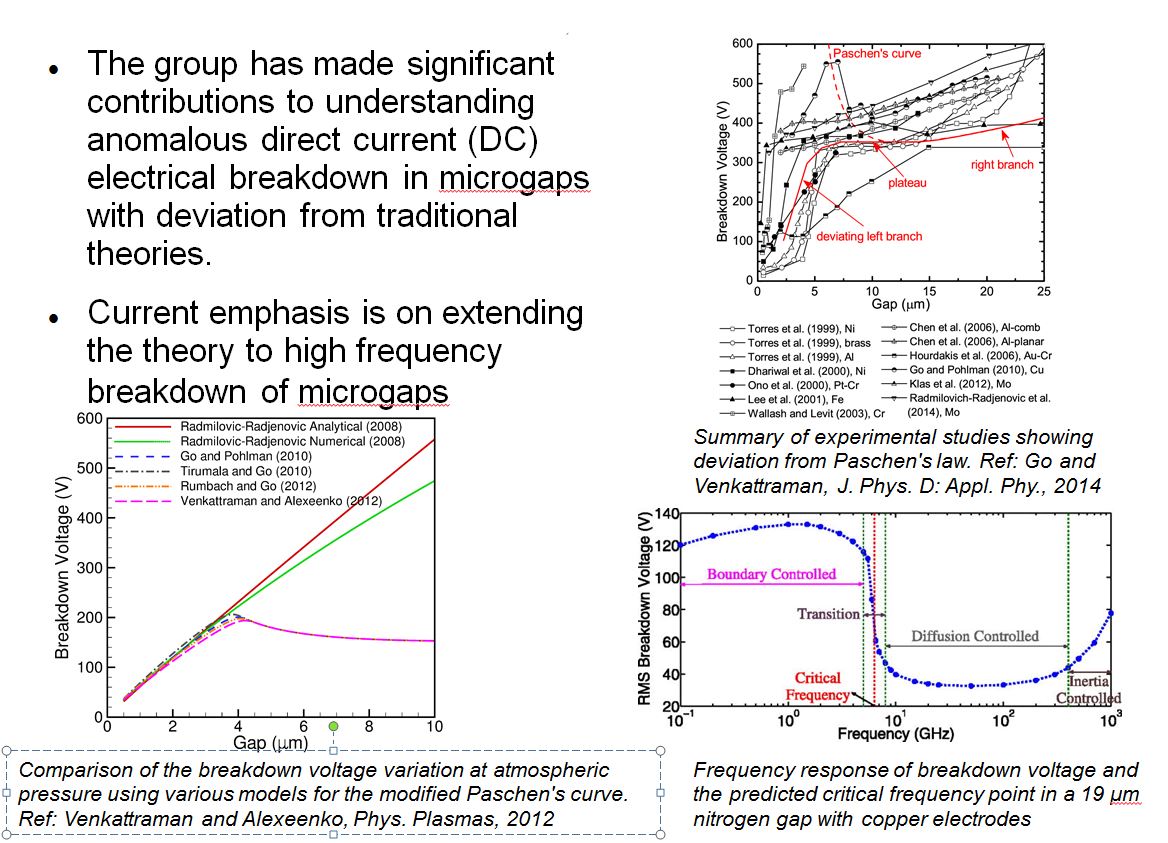 Field Emission Assisted Microplasmas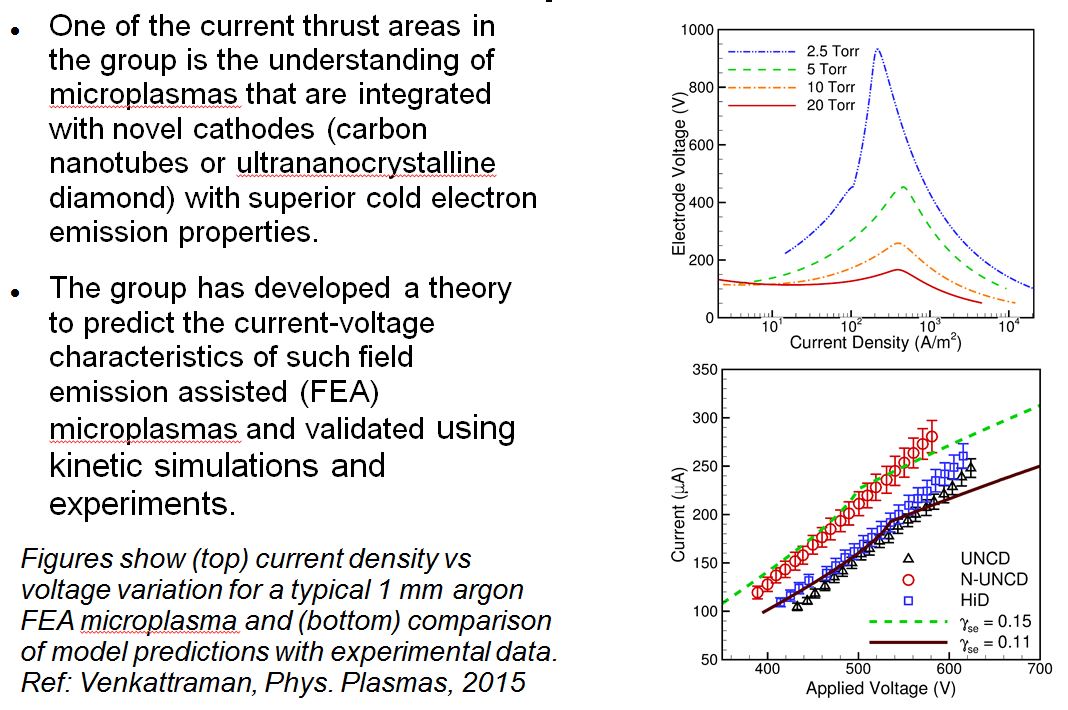 Wave-Microplasma Interaction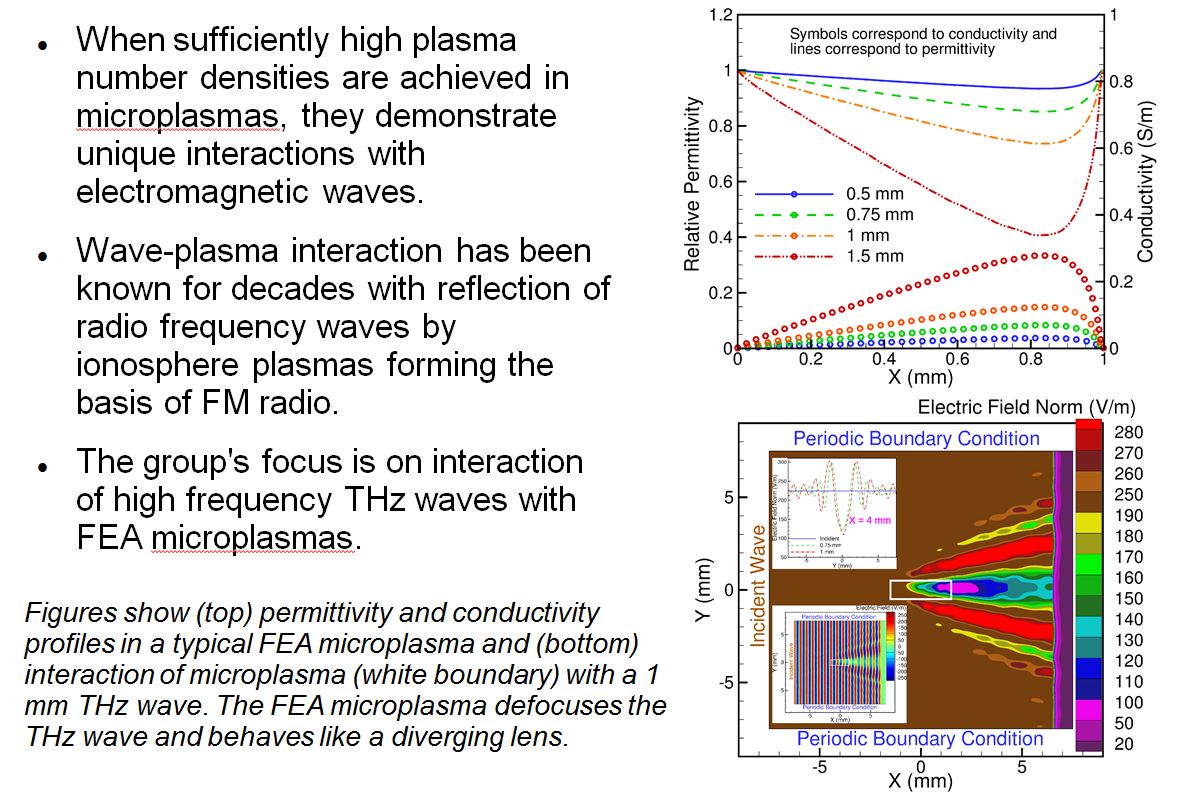 plasmaFoam Code Development
The group uses one-dimensional in-house kinetic and fluid codes to develop a fundamental understanding of the physics of microplasmas.

However, in order to extend the studies to higher dimensions, the group devotes attention to implementing a plasma solver in the OpenFOAM framework popular in Computational Fluid Dynamics.

In a nutshell, plasmaFoam will solve the conservation equations (electron and ion continuity, momentum and energy) in a segregated fashion using second-order finite volume schemes that are standard in OpenFOAM.
This research is being led by the Ayyaswamy Lab (PI: Dr. Venkattraman Ayyaswamy)